Click on the "Submit Website" option, then enter your website domain name and click "Submit".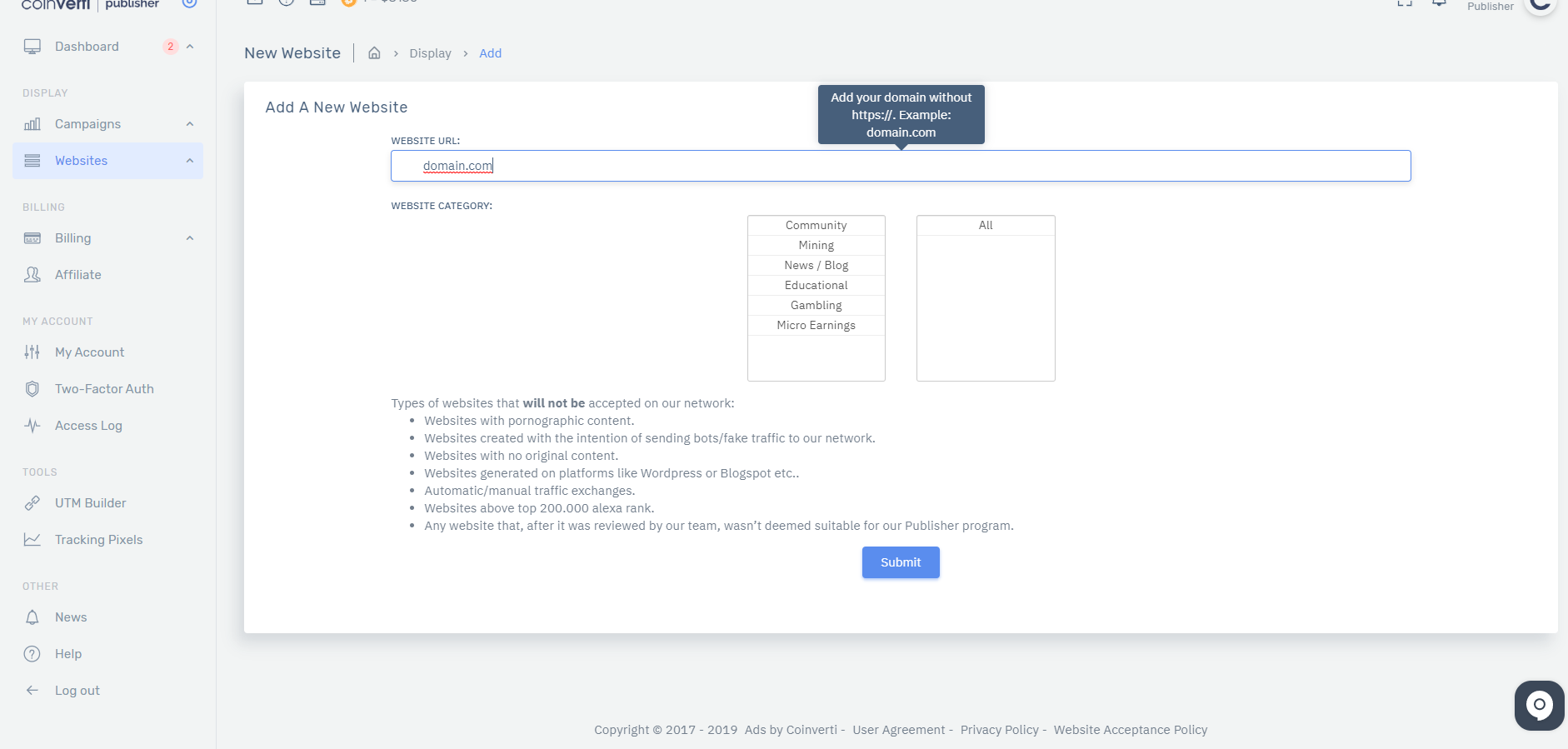 In order to verify your website, please copy provided code and paste it above </head>.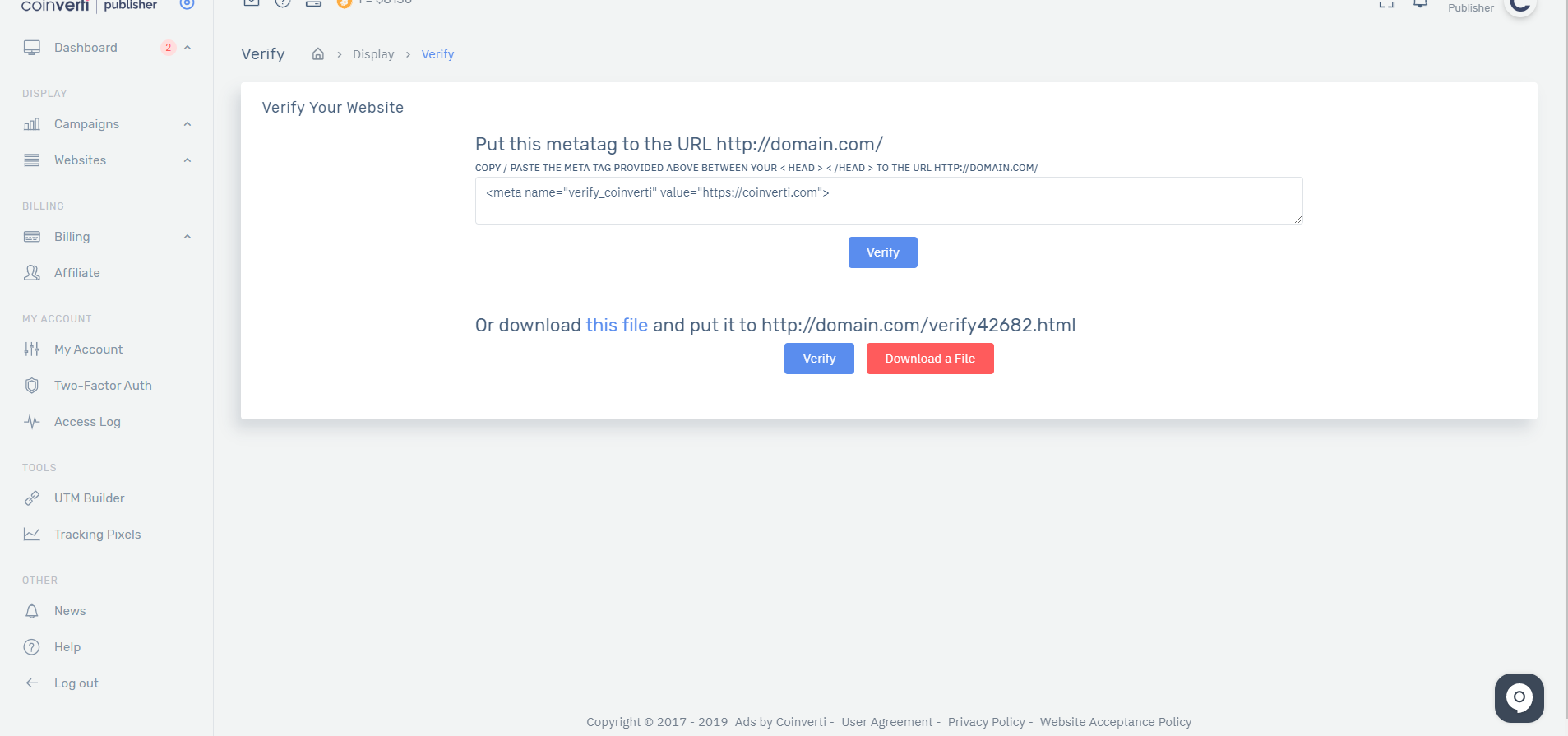 Alternatively, you can upload our verification HTML file to the root of your website.
Once you've added the tag to your source code (or the HTML file has been uploaded), click "Verify".